A cameraman was rolling when a motorist became entirely submerged in flood waters in Texas, leading to a traumatic rescue that was transmitted on live TELEVISION.
Emergency teams had yet to enclose a submerged road in Houston Monday early morning when two cars drove head-on into the water below an overpass, KTRK reported.
Luckily, local reporters were currently there and able to direct one perplexed man to security. The male otherwise appeared reluctant about leaving his sinking vehicle.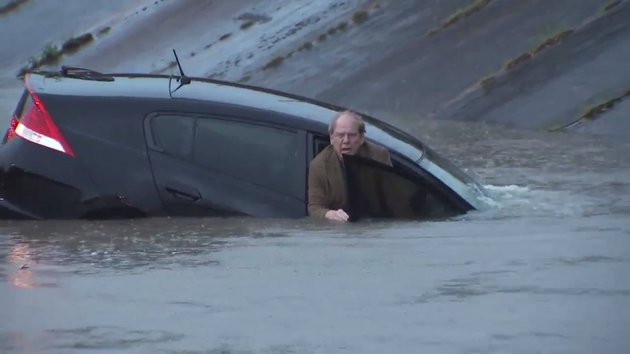 "Leave the automobile, swim!" he recalled." Enter the vehicle?" the driver asked."Leave the vehicle, swim!" With that, the fit guy plunged into the rising water around him, however appeared to have a hard time as he swam towards press reporters. KTRK Campion responded by
going waist-deep in the water to meet him, microphone in hand."I didn't believe the water was that deep. My car is under,"the stunned motorist said as they stumbled toward greater ground."I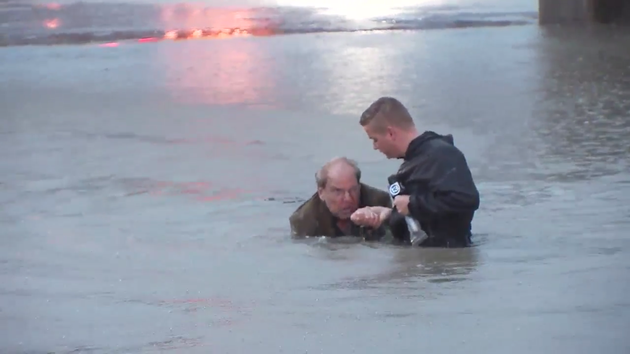 'm just glad you're OK,"Campion told him. "Yeah, I am too."Campion said this was the 2nd car to entirely submerge beneath the underpass that morning.
A second, unedited video revealed heavy bubbles increasing out of another area of the road where just an antenna was exposed. KTRK Speaking later to Campion on dry land, the soggy motorist said he thought it was simply a puddle in the road ahead. Once he realized the severity of the depths, he stated he
didn't know what to do.
"I thought, how am I getting out of here, can I unlock? So I unlocked and you were kind adequate to tell me to swim and that's exactly what I did," he said. The nonprofit group Firemens Helping Firefighters praised Campion for his help quickly after, tweeting to him:"Want a job with [Houston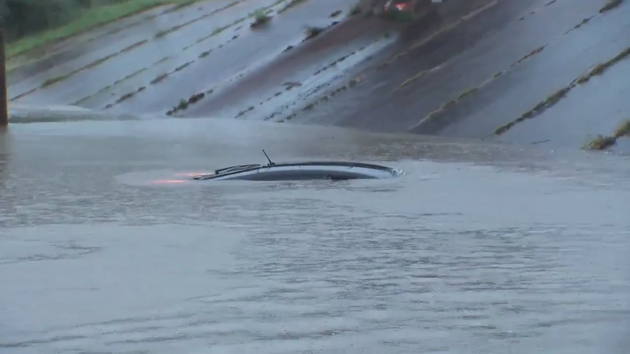 Fire
Department] Great job! "Learn more: http://www.huffingtonpost.com/2016/04/18/reporter-helps-man-escape-car_n_9720672.html